Barometric Air Pressure Sensor£74.60
A sensitive air pressure sensor with sturdy connection for a range of common tube sizes. Suitable for general air pressure measurement, barometric pressure and sensitive enough for use as an altimeter.



Light Sensor with Lens£24.47
The basic light level sensor is designed for general purpose measurement of ambient light level. Supplied with lens system and coloured filter set for optics and general use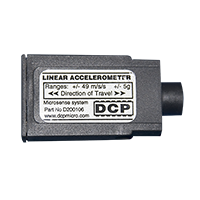 Linear Accelerometer£110.11
Single Axis Linear Accelerometer.
The linear accelerometer is a small robust sensor for measuring acceleration, including acceleration due to gravity. It is also able to detect tilt angle (relative to vertical), making it a useful general purpose tilt sensor.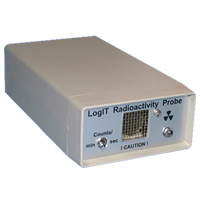 Radioactivity Sensor£250.26
Radioactivity sensor to measure the intensity of Radioactive sources. A very sensitive radioactivity sensor which can measure Alpha, Beta and Gamma emissions. With low power battery feature for long term half life experiments.



Sound Level Sensor£58.95
The sound level sensor is designed to measure general and comparative levels of sound