Barometric Air Pressure Sensor£81.50
A sensitive air pressure sensor with sturdy connection for a range of common tube sizes. Suitable for general air pressure measurement, barometric pressure and sensitive enough for use as an altimeter.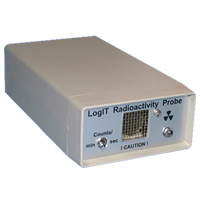 Radioactivity Sensor£352.00
Radioactivity sensor to measure the intensity of Radioactive sources. A very sensitive radioactivity sensor which can measure Alpha, Beta and Gamma emissions. With low power battery feature for long term half life experiments.



Sound Level Sensor£68.00
The sound level sensor is designed to measure general and comparative levels of sound