About LogIT

LogIT was launched as the annual conference of the Association for Science Education(ASE) in 1990.
Until that time Datalogging was a complicated affair: sensors needed to be calibrated, dataloggers had more switches than a 747 cockpit, software was basic and a degree in computer science was advantageous! These were the days of VELA and EMU - the inappropriately names "Easy Memory Unit"! Ironically one of Logitworld's owners used to sell the Philip Harris range of dataloggers in the 1980's & 1990's.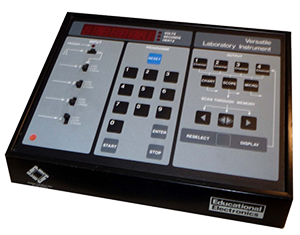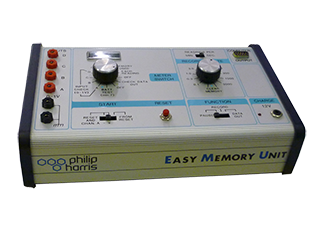 Versatile Laboratory Instrument (VELA) Easy Memory Unit (EMU) LogIT SL - the first LogIT Datalogger
DCP Microdevelopments, a hardware developer famed for inventing the brake lights on Scalextric cars, teamed up with SSC Research, an accomplished Software House, to develop the first LogIT datalogger, the SL. The SL was small, it could fit in the top pocket of a shirt, and it had 2 buttons. Green for Go and Red for Stop. To make it even more revolutionary SL recognised which sensor was plugged in and self calibrated! The whole LogIT range was distributed exclusively to schools by Griffin & George. Rumor has it, Philip Harris were so concerned, one of their Directors enquired as to how exclusive LogIT was to Griffin & George. In those days these 2 companies were the biggest suppliers of science equipment to schools.
This simple concept of Green for Go and Red for Stop now forms part of the LogIT Logo.

From day one a range of sensors was available to cover the UK science education curriculum. These robust sensors are the same sensors used today. The LogIT concept was aimed at schools, so replacing sensors every time a new datalogger was developed was not an option. 30 plus year old sensors are still in regular school use! Sensors can be connected directly to the datalogger or via a sensor connecting lead: this avoided the issue of cable breaking rendering the sensor useless, another LogIT innovation. A selection of sensors is shown below.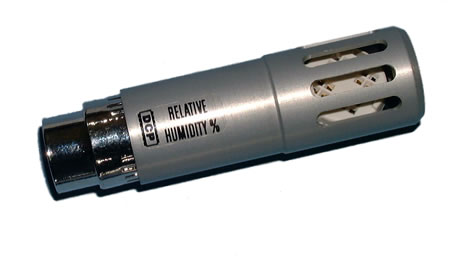 Development continued with the introduction of LogIT Live which allowed live recordings to be displayed on a computer screen and also had an optional small digital display for real time readings to be shown. After that came Datameter 1000, followed by Datavsion, Voyager, Sensorlink, uLog, Black Box and Observer: all aimed at secondary schools.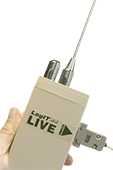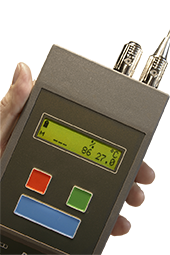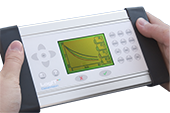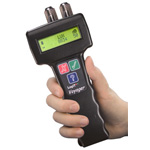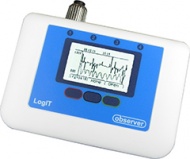 Explorer was designed for primary schools with built in sensors and easy to use software. In 2021 Explorer 2 was launched for primary schools with Bluethooth connection to Apple iPads.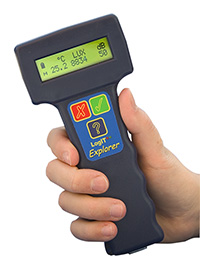 In addition to Datalogging equipment LogIT also manufactures laboratory timers and meters.